Installation
NBnotify NetBeans plugin installation steps:
1. Download the plugin
2. Go to Tools | Plugins then into the Downloaded tab press Add Plugins… and select the downloaded file.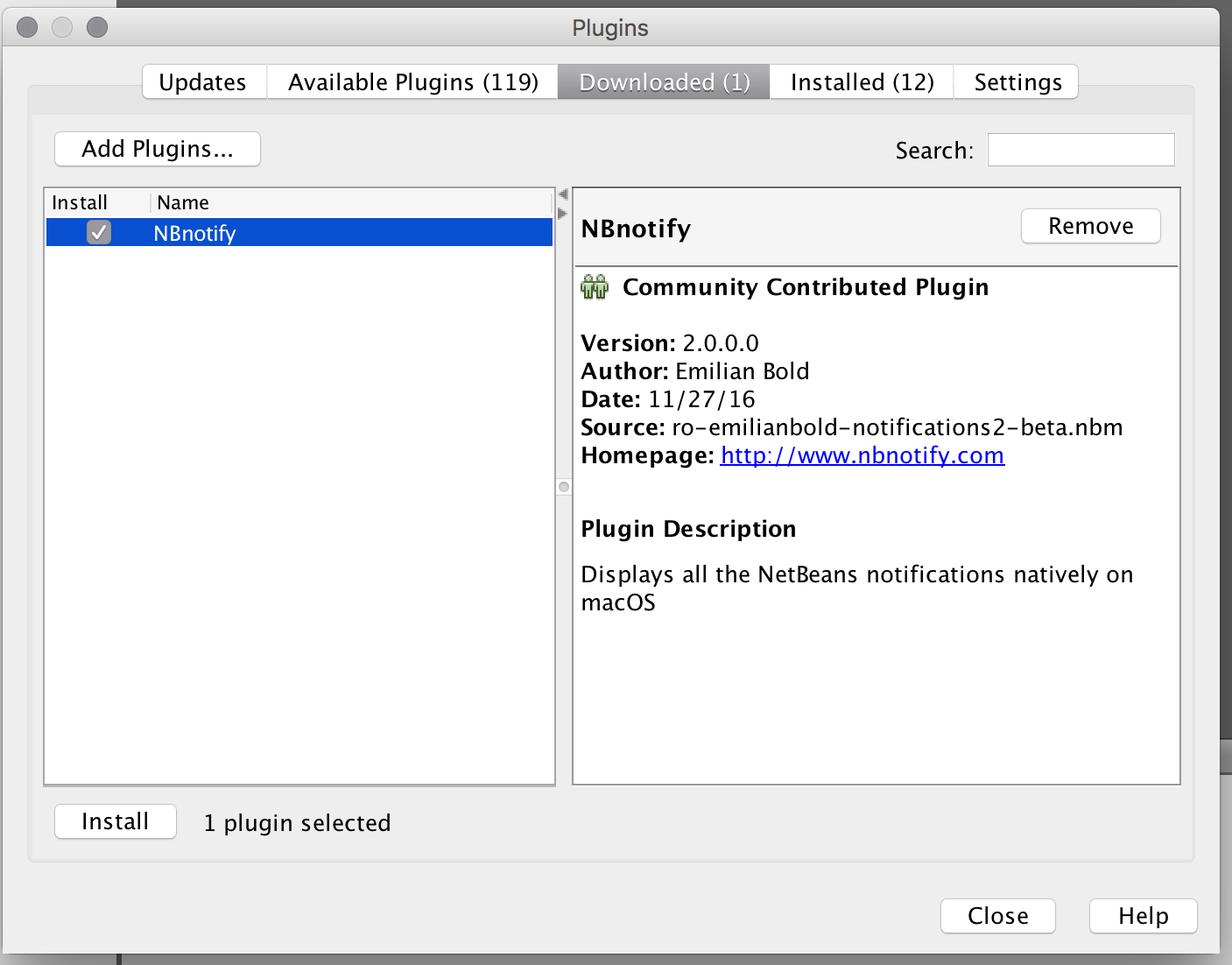 3. Press Install and follow the wizard.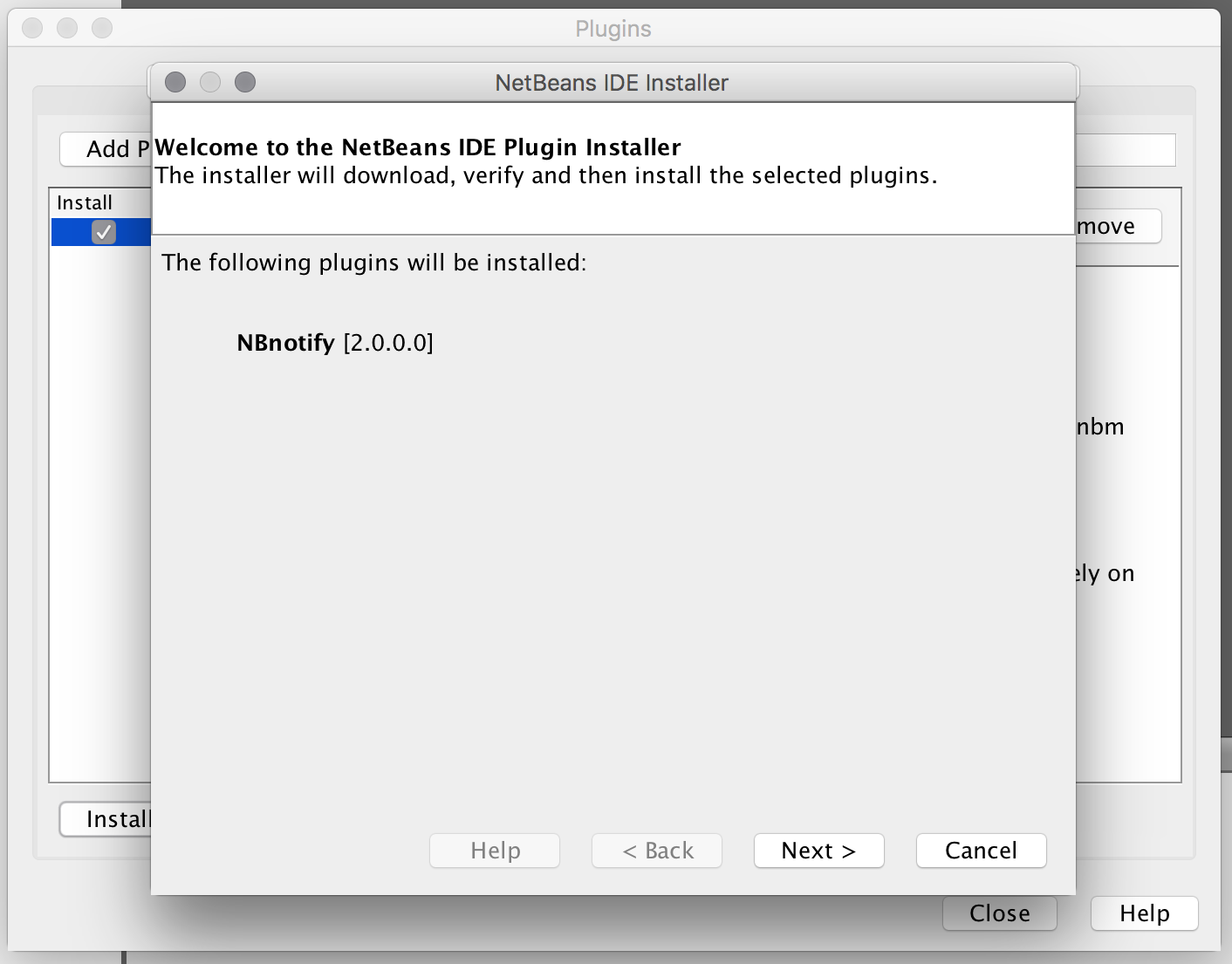 The plugin will automatically add an update center (nbnotify.com/updates.xml) so after the first install you'll be notified automatically by the IDE for updates.
Enjoy!






---